OK... range report through 1,000 rounds now on the Kimber.
Yesterday son Aaron (aka Glock-Boy) and I got to the range, after one helluva week. There's no better way of relieving stress than hunting, cornering and destroying cardboard and paper!
OK... this is the first time with the Kimber I've fed it virtually all reloads. Mostly my 230 gr. plated ball, but also some 200 gr. RNFP pleasant shooting range rounds. Even some of Glock-boys hollow-points. All flawless...
OK... I'm not all that good of a shot. I cheerfully admit that the wastebasket got some of our targets. Here's some of the best-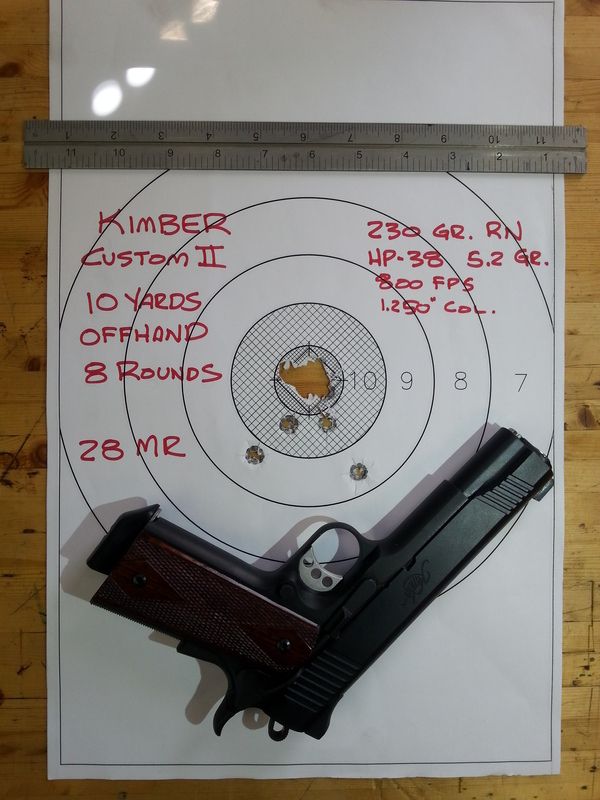 Looky what Glock-boy wanted to shoot all day... He put 80 rounds through it. Yup. We're both Southpaws.