I'm amazed. I'm pleased.
The entry level Kimber all steel 1911 is one fine pistol. Bear in mind, I'm a new shooter, and the only frame of reference in the 1911 world was my Colt M1991A1 Ser. 80.
Here's what I brought home.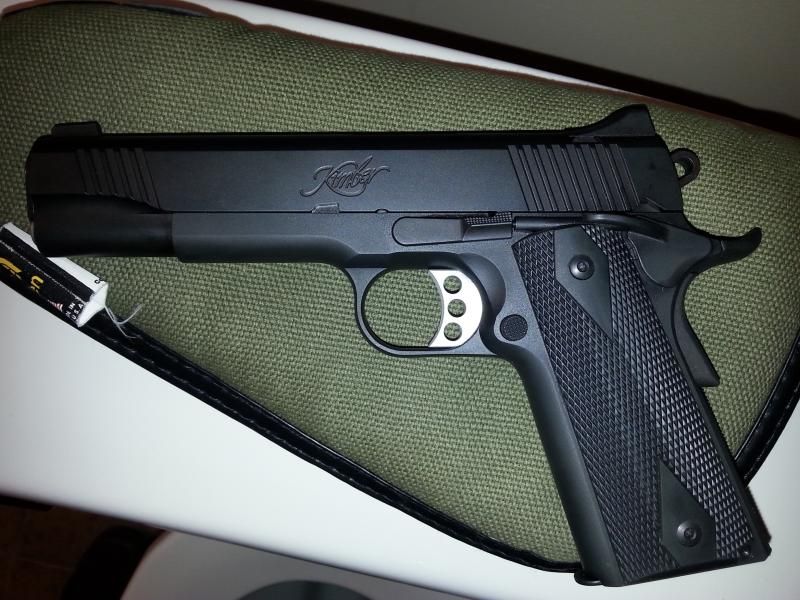 I'm going by the book. Manual said "clean & oil" before shooting. That I did. I know they put a round or two before it leaves Yonkers, and it was indeed dirty. I thought I'd class it up a little with a spare set of Walnut stocks I had, and I'll be using my Chip McCormick mags.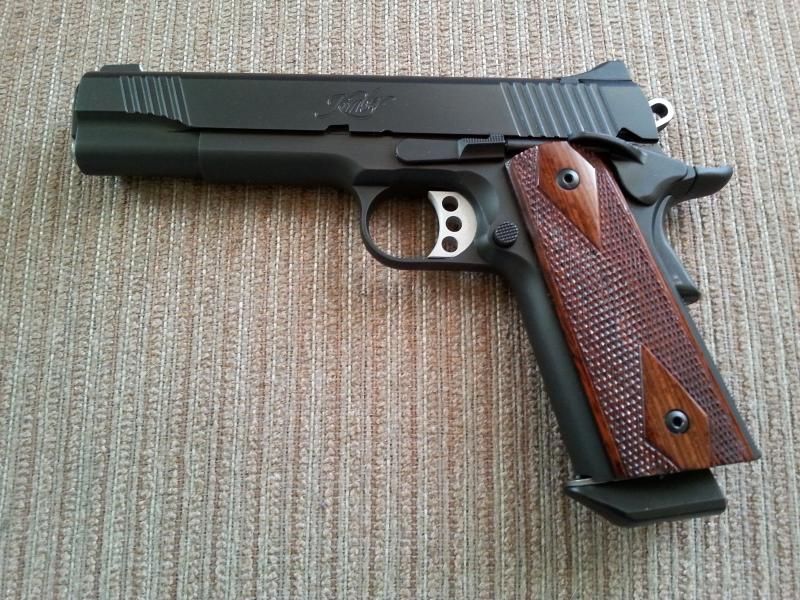 Another thing I did to the iron sights was something I did with my colt- painted the front sight tip with white paint.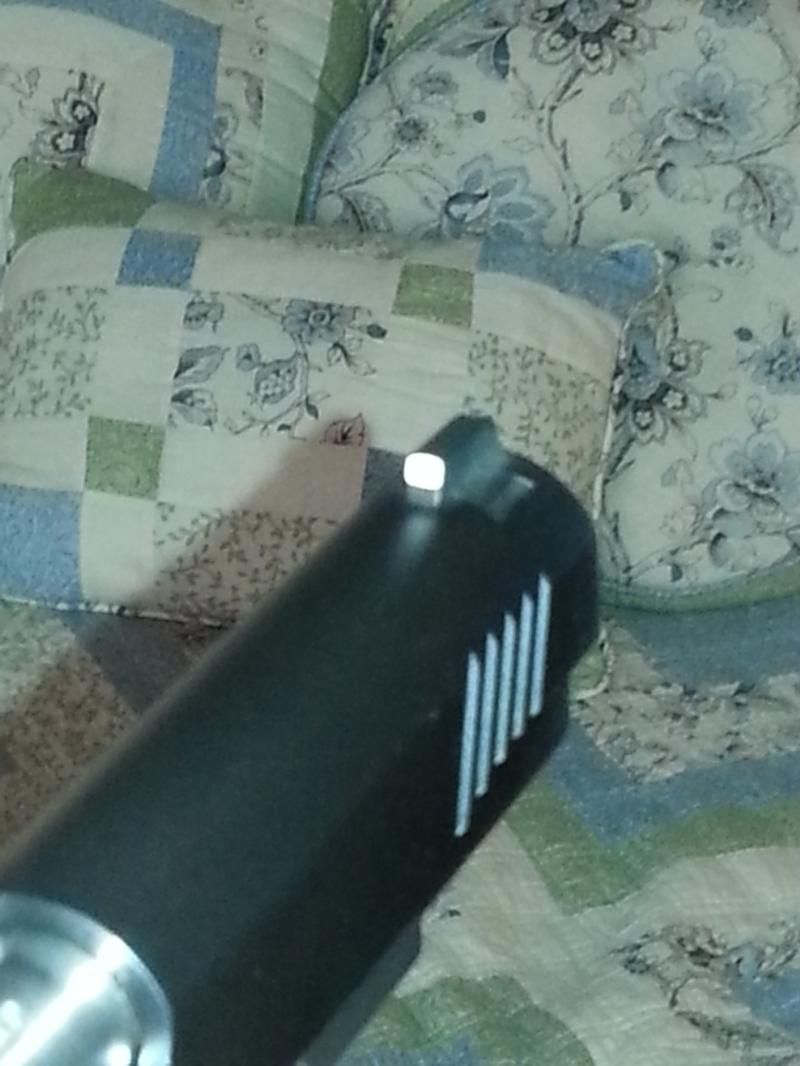 Well, function-wise, I ran 133 factory 230 gr. ball through it. Then sneaked in 14 rounds of my re-loads (230 gr. FMJ HP-38 near max) and the gun was flawless. Period.
Accuracy- well, bear in mind I'm not all that good of a shot. But I was well pleased. Even amazed. I shot a lot at 17 yards (the range I was at is 50' max) both resting, and offhand. Here's some of my best...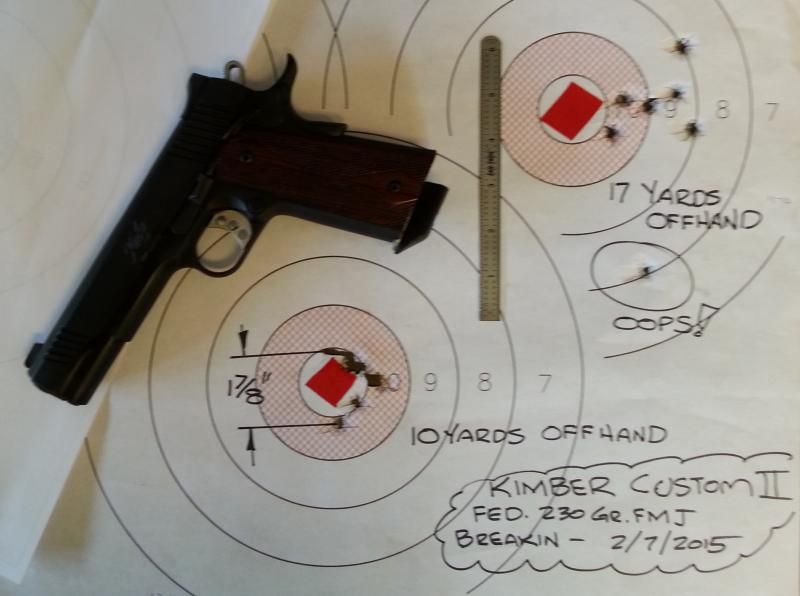 Slide fit is amazing. I like the trigger, too. It seems a # or so lighter than the Colt.
I'm happy!